Introduction to Motors & Drives - (2 days)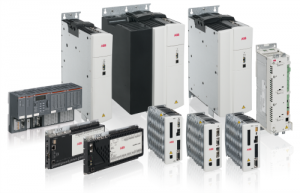 Description:
This two-day session introduces students to motor basics, plus drive applications, combining our two most popular session into one combined offering:
Introduction to Motors
8:00 - 4:00 - Motor Training
The Motors training will include:
Motor basics
Primary causes of motor failure
Comparison of IEC vs. NEMA
How to size a motor
Discuss applications
Explore enclosure options
Motor testing methods
Motor maintenance practices
VFD effects on motor performance (Inverter capable vs. Inverter duty)
This Industrial Drive training will introduce you to the basics of VFD motor control, general design characteristics, and applications.
Introduction to Drives
This technical training will provide you with hands-on experience working with a variable frequency drive.   Learn about the operation, installation, programming & troubleshooting for a VFD.
8:00 - 4:00 - Hands-On Training
4:00 - 5:00 ABB Factory Tour
5:00 - 6:00 Social Hour at the New Berlin Ale House
The Drives training will include:
Commissioning a drive from A to Z
Editing parameters to perform specific tasks
Troubleshooting faults and warnings
General installation & power wiring
Learn about valuable mystery parameters
Macros - What they are & why use them
Analog control exercise with demo drives
Preventative maintenance